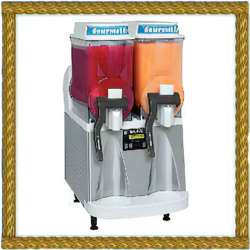 $274
(Includes 2 Free Mixes)
Double Flavor Machine
These machines are greate for offering two different flavor options, or you can have one virgin and the other alcoholic.
These machines hold 3 gallons in each barrel for a total 6 hallons of product and typically take 2-3 hours to freeze.
These machines are designed to operate in temperatures below 85 degrees, as you can see the clear plastic barrels don't have insulation like the single barrel to freeze the product in extreme conditions.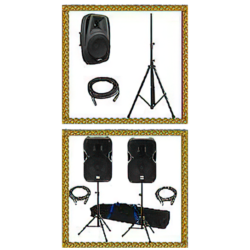 Single: $50
Double $75
D.I.Y iPod DJ System
Seeing as you're already having a party why not ADD ON one of our iPod DJ systems with your drink machine?
Just attach your ipod/ipad or even make your own playlist, put it on a flash drive and simly insert it. WE also have several playlist available for you to choose from.
We offer single speaker systems which will provide more than enough sound pumping out over 600 watts of music. For crowds of 175+ request our dual ipod D.J. system for balanced sound dirtribution.